Michael Pakko
Chair
chair@lpar.org
| 501-716-0567
Dr. Michael Pakko is currently Chair of the Libertarian Party of Arkansas. Now in his third term as Chair, he previously served for two years as Treasurer and for three years as the Second District Representative to the LPAR Executive Committee. Before moving to Arkansas in 2009, Dr. Pakko was active in the Libertarian Party of Missouri, including two terms as a member of the party's Executive Committee and serving for a time as Chair of the St. Louis County Libertarian Party.
Christopher Olson
Vice-Chair
vicechair@lpar.org
Christopher Olson is an Arkansas native. He has earned bachelor degrees in history, political science, and education from the University of Central Arkansas, and has been interested in politics from a very young age. A member of the Libertarian Party since 1995, Olson has ran for office several times, most notably as the first Libertarian nominee for Lt. Governor of Arkansas in 2014. . Though born and raised in central Arkansas, he now resides in Fulton County with his wife, Letitia, and their three children. He is in his third term as Vice Chair and also serves as chair of the party's Elections Committee..
Casey Copeland
Secretary
secretary@lpar.org
Casey and his family live in northwest Arkansas, where he works a family poultry and hay farm. He is also an attorney who specializes in representing children in family law disputes and foster-care cases. Casey has been a member of the LP since 2006, previously served as the Treasurer for the LPAR, and ran for Arkansas House of Representatives, District 80 in 2018.
Stephen Wait
Treasurer
treasurer@lpar.org
Stephen Wait was born and raised in Little Rock, Arkansas. He graduated from the University of Arkansas at Little Rock with a degree in Business Administration. He has been a member of the LPAR since 2013, and has served as Treasurer since 2015.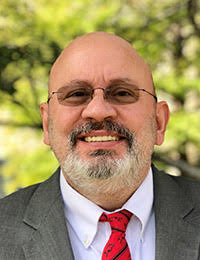 Bryan Aguiar
Third District Representative
third@lpar.org
Dr. Bryan Aguiar moved to Northwest Arkansas in 2001 after retiring from the US Air Force. He has been a member of the Libertarian Party since 2015 and became a LPAR Lifetime Member in 2018. He serves as Vice Chair of the Benton County Libertarian Party affiliate.